Fluent Reader is a modern desktop RSS reader built with Electron, React and Fluent UI.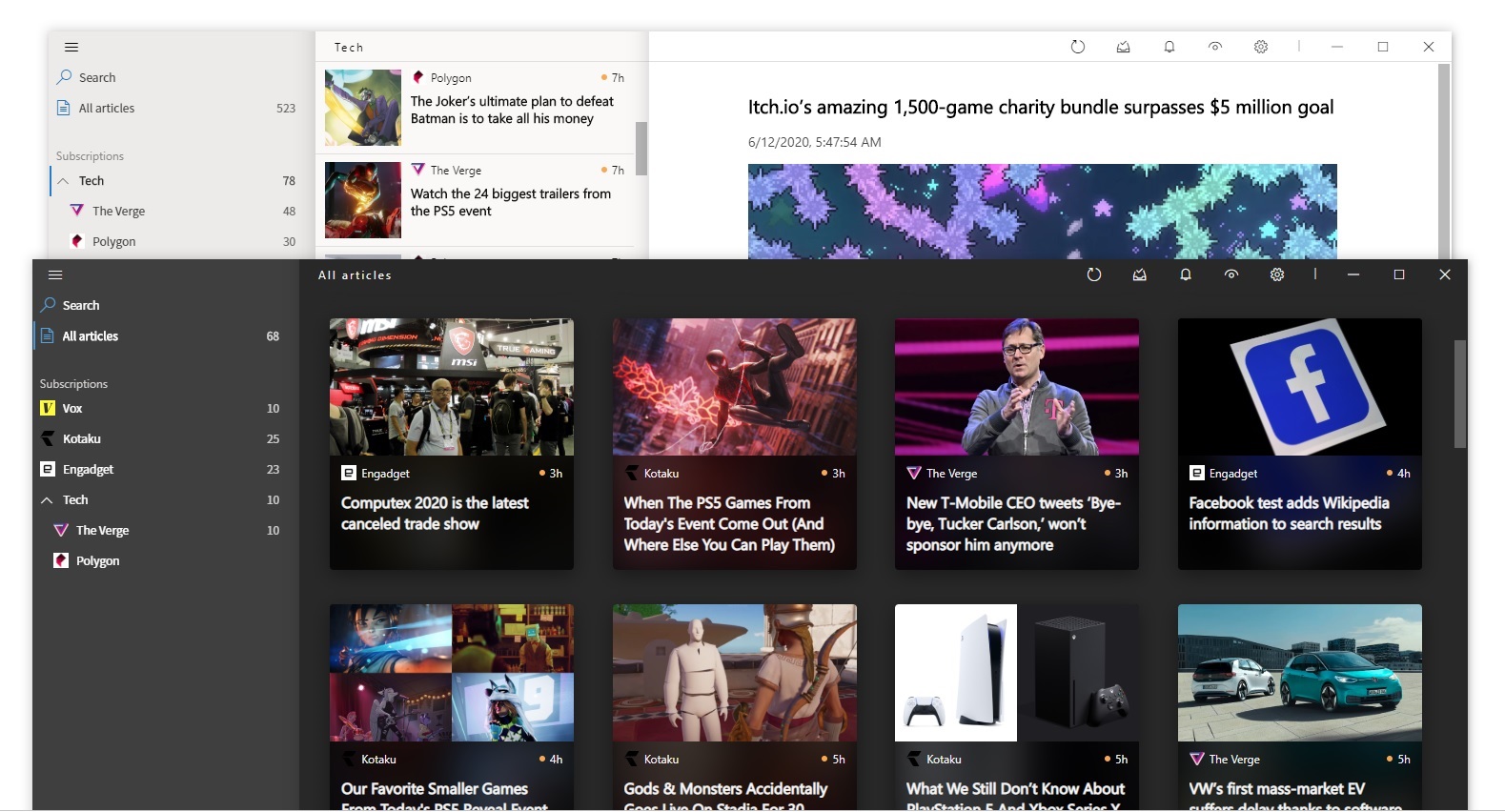 feature
Modern UI inspired by Fluent Design System with full dark mode support.
Read locally or sync with a Fever or Google Reader API-compatible self-hosted service.
Synchronization with RSS services including Inoreader, Feedbin, The Old Reader, BazQux Reader, etc.
Import or export OPML files, complete application data backup and restore.
Use the built-in article view to read the full content or load the web page by default.
Search articles using regular expressions or filter by reading status.
Fetches articles and sends push notifications in the background.
build from source

# Install dependencies
npm install

# Compile ts & dependencies
npm run build

# Start the application
npm run electron

# Generate certificate for signature
electron-builder create-self-signed-cert
# Package the app for Windows
npm run package-win

#Fluent #Reader #Homepage #Documentation #Downloads #RSS #Reader #Built #Fluent #Development details