MailSpring is aA beautiful, fast and fully open source mail client for Mac, Windows and Linux.
Mailspring is Nylas Mail A newer version of , maintained by one of the original authors, but faster and more streamlined. It replaces the JavaScript synchronization code in Nylas Mail with a new C++ synchronization engine based on Mailcore2. It uses about half as much memory and CPU as Nylas Mail, and has very little "CPU wakeup" when idle, which translates to great battery life. It also has a completely revamped composer and other new features.
Mailspring's UI is open source (GPLv3) and written in TypeScript for Electron and React — it's built on a plugin architecture and designed to be easily extensible.
Mailspring's sync engine is built from an Electron application and runs locally on your computer. It is open source (GPLv3) and written in C++ and C. But for convenience, Mailspring uses the latest official version of the sync engine when you set up your development environment, so you don't need to pull the source code or install its compile-time dependencies.
Mailspring comes with powerful features like Unified Inbox, Snooze, Send Later, Mail Rules, Templates, etc. Mailspring Pro, which you unlock with a monthly subscription, adds even more features for people who send a lot of email: link tracking, read receipts, email analytics, contacts, and company profiles.All of this functionality runs client-side – Mailspring doesn't send your email credentials to the cloud.For a complete list of features, visit getmailspring.com.
characteristic:
Dark Mode:Supports dark mode for easy use in low-light conditions.

Unified Inbox:See emails from every account in one unified view with this email client.

Multiple account support:Support multi-account login without logout.

Theme support:The look and feel of this open source email client can be changed with the help of templates and themes.

Email manager:It enables you to control the unified inbox by using control and filtering tools.

Extensible via plugins/extensions:It can be extended through extensions, plugins and add-ons.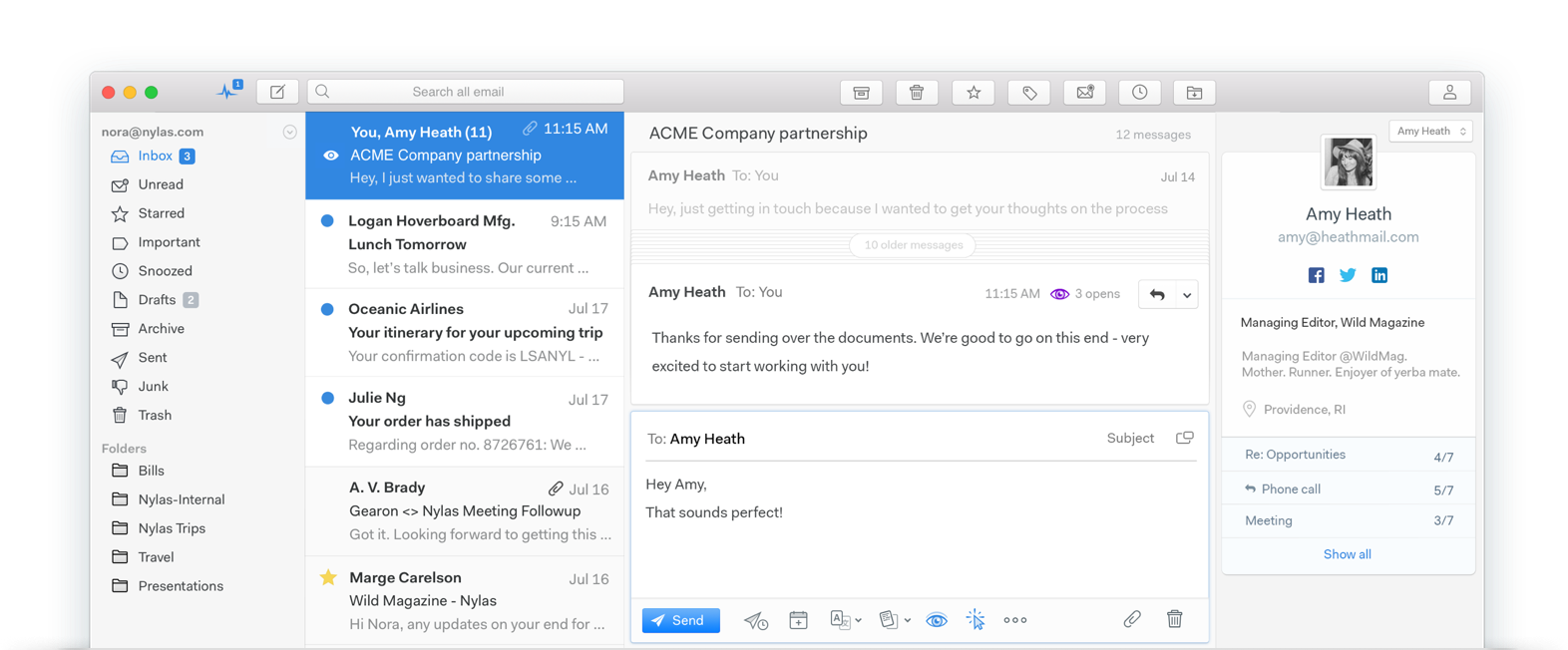 #MailSpring #Homepage #Documentation #Downloads #Mail #Client #News Delivery